uvex vida planet
37.95 € RRP
Color: black-olive
Size Guide
You can measure the circumference of your hand and read the correct size from the size chart.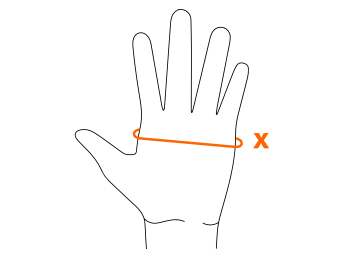 Size

X

Cirumference
4
15.0 cm
4.5
15.5 cm
5
16.0 cm
5.5
16.5 cm
6
17.0 cm
6.5
18.0 cm
7
19.0 cm
7.5
20.5 cm
8
22.0 cm
Size

X

Cirumference
8.5
23.0 cm
9
24.0 cm
9.5
26.0 cm
10
27.0 cm
10.5
28.0 cm
11
29.0 cm
11.5
30.0 cm
12
31.0 cm
Sustainable materials for maximum performance
Our new combo: high-tech materials plus recycled components. With UV protection and outstanding grip when wet. For a perfectly firm hold on the reins.
A riding glove featuring sustainable elements that don't compromise on performance and comfort: that's our new uvex vida planet. It's a light and functional summer glove comprising more than 55% recycled components. For example: recycled nylon on the back of the hand and highly abrasion-resistant material made from recycled water bottles on the palm area – all combined with high-end stretch that keeps its shape. And that's not all: the areas that rub against the reins are reinforced and the glove also gives you maximum UVA, UVB and UVC protection. You'll like the highly slip-resistant material on the palm, ensuring you have the best grip and control of the reins – even when it's wet. uvex vida planet – because we love the planet.
Technical features
Article number
S4542210628
Area of application
Horse riding, Pleasure riding, Advanced horse riding, Competitive horse riding