uvex ceravent
59.95 € RRP
Color: black
Size Guide
You can measure the circumference of your hand and read the correct size from the size chart.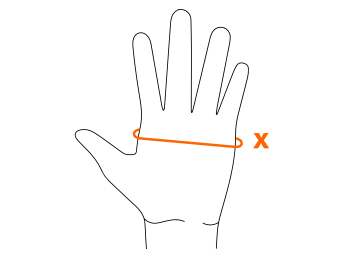 Size

X

Cirumference
4
15.0 cm
4.5
15.5 cm
5
16.0 cm
5.5
16.5 cm
6
17.0 cm
6.5
18.0 cm
7
19.0 cm
7.5
20.5 cm
8
22.0 cm
Size

X

Cirumference
8.5
23.0 cm
9
24.0 cm
9.5
26.0 cm
10
27.0 cm
10.5
28.0 cm
11
29.0 cm
11.5
30.0 cm
12
31.0 cm
Super-lightweight and sturdy
Extremely durable due to minimum abrasion combined with an ideal fit and flexibility – this is what distinguishes the uvex ceravent. An innovative design, reminiscent of the applications on modern riding attire for extra grip, will make the heart of any true athlete beat faster.
The uvex ceravent stands for durability and lightness. At first glance, this athlete among riding gloves impresses with its innovative look. A second glance reveals the impressive and highly functional material: the ceraspaceâ"¢ technology with ceramic coating, which completely encloses the glove on the outside and is incorporated into the spaces in between, makes the uvex ceravent extremely durable and light in weight. The innovative, highly abrasion-resistant synthetic leather provides for the necessary grip at the contact points of the glove. The snug cuff of the short sports glove is hardly noticeable and can be perfectly matched with any style of riding outfit. Like all uvex equestrian gloves, the uvex ceravent is suitable for touchscreens and washable.
Product-Highlights
Elastic fabric inserts allow stretchability in any direction
Extreme durability and minimal abrasion due to highly abrasion-resistant material
Safe reins thanks to the use of innovative materials with a particularly non-slip surface
Optimum ventilation through the use of mesh material
Optimised moisture management: Sweat and moisture evaporate before they accumulate in the glove
Technical features
Article number
S4541090229
Area of application
Horse riding, Competitive horse riding, Advanced horse riding