uvex sportstyle diamond
49.95 € RRP
Color: blue
Size Guide
You can measure the circumference of your hand and read the correct size from the size chart.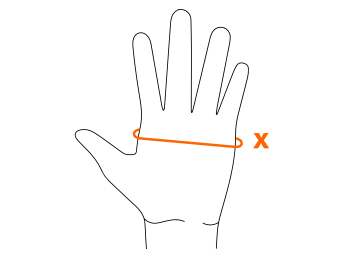 Size

X

Cirumference
4
15.0 cm
4.5
15.5 cm
5
16.0 cm
5.5
16.5 cm
6
17.0 cm
6.5
18.0 cm
7
19.0 cm
7.5
20.5 cm
8
22.0 cm
Size

X

Cirumference
8.5
23.0 cm
9
24.0 cm
9.5
26.0 cm
10
27.0 cm
10.5
28.0 cm
11
29.0 cm
11.5
30.0 cm
12
31.0 cm
Glam variation
The uvex sportstyle diamond is an ultra-elastic, non-slip, supple and breathable riding glove which guarantees maximum comfort and durability.
The new glam variation, the uvex sportstyle diamond, was developed by uvex together with designers from Swarovski®. The glove's strap sparkles and shines with Swarovski® crystals and pearls in a variety of colours. These decorative sparkling elements are coordinated to the glove's colour: clear, anthracite and dark colours for black gloves, and a range of blue and purple tones for the blue or while varieties. A unique design developed exclusively for uvex.
The uvex sportstyle diamond can be teamed up with the uvex suxxeed diamond riding helmet, the perfect way to add a bit of sparkle to your ride!
Product-Highlights
Sewn rubber bands provide stretchability in both directions
High durability due to special reinforcements on the rein guide
Discreetly coordinated Swarovski® crystals for an elegant appearance
Touch screen capable for all common smartphones due to an open-pored material on the fingertips
Machine washable up to 30° C
Technical features
Article number
S4541160428
Area of application
Horse riding, Competitive horse riding